Los Angeles Felony Defense Attorneys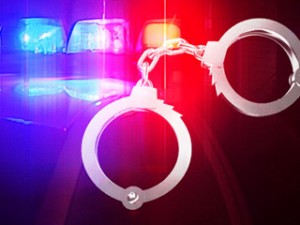 The California Penal Code considers felonies to be crimes that are the most serious in nature; felony convictions often result in long jail sentences and harsher penalties than misdemeanors.
Facts About Felony
A couple basic facts about felony offenses:
Background checks will show felony offenses.
Felony offenses generally have specific sentencing guidelines.
Following a convicted offender's release from prison, he or she will generally be on parole.
Common Felonies
Some common types of felonies include:
Drug Possession Charges
Sexual Assaults
Possession With Intent to Sell Charges
Batteries
Grand Theft
Murder
Wobblers
"Wobblers" are crimes that may be filed as either a misdemeanor or as a felony by a prosecutor.
Whether a misdemeanor or felony is charged depends on the facts of the case as well as the defendant's criminal history.
Felony Penalties
The penalties following a felony conviction may include:
Jail Time
Probation
Jail Time & Probation
Fines
Restitution
Counseling
Stay-Away Orders
Community Service
Physical Labor through Caltrans
Romero & Associates Los Angeles Criminal Defense Attorneys
Regardless of the crime, one of the most important actions to take following any arrest is to retain an attorney as soon as possible.
Jose Romero and the team of attorneys at Romero and Associates are aggressive criminal defense lawyers with experience in the Los Angeles legal community who have taken on cases involving crimes ranging from minor to major to even the high profile.
Some of the felony offenses that Romero & Associates have recently provided legal representation for include, but are not limited to:
Homicides, Attempted Murder, Manslaughter
Rape and other sexually related offenses
Burglary and Residential Burglary
Major Drug Offenses (Manufacturing, Delivery, Possession of CS)
Assault in the First Degree, Second Degree or Third Degree
Theft First or Second Degree or Possession of Stolen Property
Malicious Mischief in the First or Second Degree
Felony Harassment and Threats to Kill
Unlawful Possession of a Firearm
Vehicular Homicide or Vehicular Assault
Conspiracy to Commit a Felony Offense
Many other Class A, B, and C Felonies