What Our Clients Have To Say
Jose Romero is dedicated to providing only the best in criminal defense. Mr. Romero has earned a reputation as a hard-hitting defense attorney who aggressively handles high profile cases. His experience and exposure in the Los Angeles legal community allow him to offer his clients the highest level of representation as he fights for their freedom.
At Romero and Associates, we want our clients to know the law and what's going on with their case. We understand what a criminal defendant is going through and we know how to get the best results for our clients. We ask the tough questions and know how to build a winning strategy at trial.
Since every client's situation is unique, you deserve a Los Angeles criminal defense lawyer who will take the time to understand your specific needs. Most important, you will receive an extraordinary level of personal attention through every step of the legal process.
"Jose Romero kept me out of jail. He took the time to explain my situation and what my legal options were in plain english. When it came time to go to court he was masterful. I have no doubt that if I would have chosen someone else my result would have been different."

Robert - Los Angeles, CA
One of the most important actions to take when facing any type of criminal charges, from DUI to murder, is to consult a criminal defense lawyer. You need to know what legal rights you have and what your options are in fighting your charges.
Law enforcement is not on your side. They will seek to gather evidence, information or perhaps a confession in order to secure your fate. Even when trying to cooperate, you may inadvertently say or do something which is self-incriminating; always the first mistake. You need an experienced Los Angeles criminal defense attorney to protect your rights and help you avoid making a fatal mistake.
Romero & Associates areas of practice include, but are not limited to:
We Help You Level The Playing Field
Taking on cases throughout Los Angeles, our firm is confident that we can give you the valuable guidance and advice you need. We can provide you with valuable criminal defense resources as you embark on this new process and can support you every step of the way. There is no obligation and no cost to consulting a lawyer at our firm and this can make a major impact in your choices and therefore the outcome of your case.
It doesn't matter if you're facing a first drug possession charge or serious allegations of domestic violence, having a skilled legal professional on your side can result in minimized penalties or possibly a not guilty verdict or dropped charges altogether.
Time is of the essence. If you have been charged with a crime in Los Angeles, our firm can help! The sooner you contact the criminal defense attorneys at Romero & Associates, the sooner we can begin building your defense. Call us today at 888-717-4507.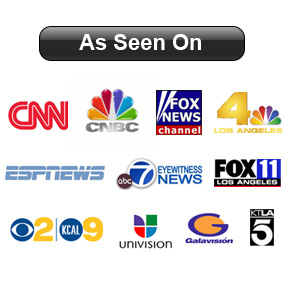 Jose Romero In The News

Jose Romero On ESPN Los Angeles' Mason & Ireland Show Discussing His Representation of Giovanni Ramirez
Connect With Us




Follow Jose Romero On
Google+